Versailles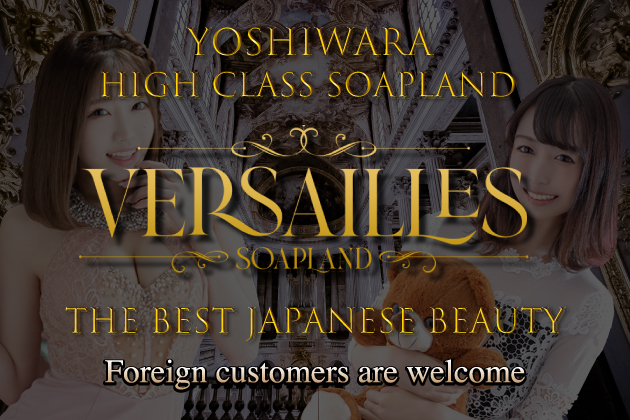 Coupon
Mention about "Japan Soapland Guide",
First time customers 10,000 yen OFF!
 [MAP]

INFORMATION
-Enjoy the supreme moment from the bottom of your heart-
As a luxury store in Yoshiwara, a soap town with a long history, our store Versailles employs high-level casts, maintains a clean interior environment, and educates staff so that customers can spend a time that seems to be paradise. I have put it in.
Our cast members rigorously examine various aspects such as appearance, personality, responsiveness, and motivation, and carefully select and hire beautiful women who are suitable for luxury stores.
In addition to the calm waiting room and the well-cleaned play room, it is possible to get a sense of fulfillment that you are in a special space, and the staff who can speak politely and care for you with all your heart. We will respond.
In this way, we promise that you will be able to spend a fulfilling time in our shop from the time you enter the shop until you finish playing with the girl, which makes you think "I'm glad you chose this shop".
* Credit card payment
A 20% fee will be added.
* Notes on WEB reservation
Please be sure to include your phone number when making a reservation by email.
Regarding reservations by e-mail, we will accept your reservation upon notification of the completion of reservation acceptance from here.
An automatic reply email will be sent after your reservation is sent. If you do not receive this, we will not be able to contact you. Please make settings so that you can confirm and receive your e-mail address.
We cannot accept email reservations on the day, so please contact us by phone.