PARADISE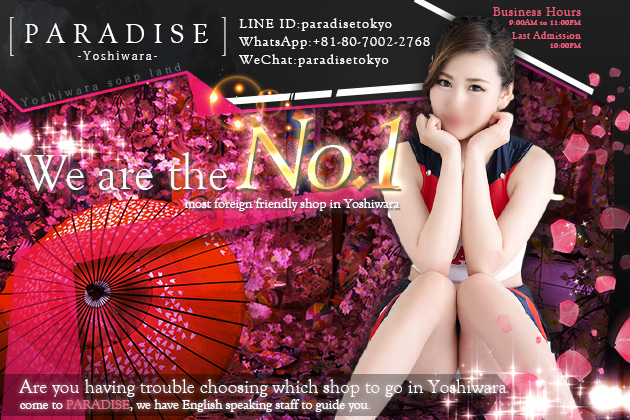 [Map]

Information
Paradise was established at Kawasaki, because our signature concept mixes western culture with the enjoyment of a traditional Japanese "Soapland".
Then, a lot of foreign customers including tourists use us, so we also launched a new shop at Yoshiwara in March 2019.
Our private, purpose-built facility has 8 service rooms.
With all walk in customers, you will receive a live line up with all the available cast members.
You will be able to see what they are working with and choose from the selection to your liking.
Our establishment is located 15 minutes (walking distance) from Minowa, Iriya station, or 20 minutes from Asakusa station.
Also, you can come visit us by taxi, it costs about 1,000Yen from Ueno station.
Public coin parking facilities are also available in the vicinity of the establishment for clients visiting by car.
※Incall only!
REVIEWS